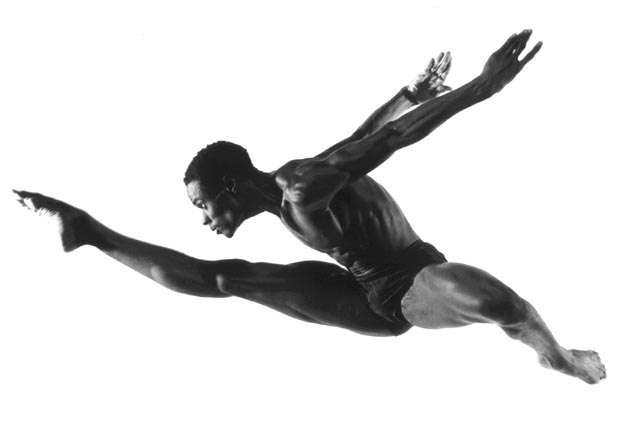 Oscar Hawkins Artistic Director/Ballet Master








Bat Erdene Udval
Recognized as one of the world's greatest male dancers, Mr. Udval was born in Mongolia and received his education
in Perm, Russia. As a principal dancer with the Russian Ballet Theater in Moscow, Bat danced major
roles throughout the world exciting audiences with his tremendous elevation and spectacular turns.
Before leaving Russia, he received Gold and Silver medals in the most prestigious competition in the world.
Mr. Udval continues to perform as a principal dancer with the company as well as appearing as a guest artist with many
other groups. Bat brings a tremendous knowledge of the classical ballet repertoire as well as a strong desire
to help young dancers in their pursuit of a career in ballet through careful training.

Evgenia Singur
Graduated Bolshoi Ballet School. Early training in Rythmic Gymnastics and Figure Skating. From 2001-2006 Evgenia
was a soloist in Russian State Ballet where she performed principal and soloist roles in The Nutcracker,
Giselle, Swan Lake, Sleeping Beauty, Sparticus, Don Q and many other Claissical Ballets. She toured with the
Russian State Ballet company internationally and graced the stages of over 25 countries. Evgenia will soon
graduate from Moscow State Institute of Choreography both as a teacher and choreographer.Her Specialties are
teaching Classical Ballet and Character Dance. In 2004 she was awarded Silver at the International Dance Festival
of Korea.She has appeared many times in Euro Dance Magazine and represented Grishko in an Ad campaign.
Evgenia is now gracing the US stages with her talents and beauty as a Principal Classical Ballerina.

Brandye Lee
Co-Founder of B2 Movement for Change, is a dancer, teacher, and choreographer. For several years, she was a
featured dancer in the national Gazelle Tour of Disney's Tony Award-winning Broadway musical, "The Lion King."
In addition to performing, she served as the company's Outreach Coordinator, tailoring special "behind-the-scenes"
events for diverse audiences throughout the country. She has an ongoing guest artist relationship with The Dance
Theater of Lynchburg, directed by Keith Lee (Lynchburg, VA), as well as Collage Dance Collective,
directed by Kevin Thomas (NYC). Ms. Lee is currently a faculty member at her dance alma mater,
the newly named Jones-Haywood School of Dance, and Yoballates instructor for adults and students on Saturdays
at the Ballet Arts Academy. She has been a judge for The Washington Post Music & Dance Scholarship Awards.
Graduate of Sidwell Friends School and Jones-Haywood School of Ballet in Washington DC, Ms. Lee subsequently
earned a degree (cum laude) in economics and Afro-American studies from Smith College (Northampton,
Massachusetts). Upon successful completion of her degree, she spent three seasons as a dancer with Ailey II, the
second company of cultural ambassador, Alvin Ailey American Dance Theater. During her tenure, she served as Ballet
Instructor for the acclaimed AileyCamp in Kansas City, Kansas. She has provided dance workshops for the DC Public Schools,
and countless churches, dance schools and other organizations throughout the Washington
Metropolitan region and the country. It is through teaching that she enjoys giving back a portion of which
she learned as a scholarship student at Jones-Haywood, Dance Theater of Harlem, The Ailey School, and through
international exposure at Rosella Hightower Centre de Danse Internationale (Cannes, France).
She continues to teach dance, as a means of self-expression, empowerment and a catalyst for healthy living.

Maria Jacobs
was trained primarily by her mother, Ana Jacobs, who runs a school in Ocala, Florida, where she was born.
She continued her education during the summers at School of American Ballet, Joffrey Ballet,
Boston Ballet, and the Bolshoi Academy at Vail before becoming professional.
Among other roles that Maria has been featured in, include the principal female in George Balanchine's
THEME AND VARIATIONS, the Waltz Girl in Balanchine's SERENADE, the principal girl in Flemming Flindt's
THE TOREADOR, and Tsarina Tatiana in Nahat's NUTCRACKER.
Maria has also had the opportunity to teach and dance internationally. She was featured as a guest artist in Seoul,
Korea and Osaka, Japan dancing the COPPELIA pas de deux and Balanchine's Tchaikovsky pas de deux. Maria
was also spotlighted in the March '07 issue of Pointe magazine as a dancer to watch. Maria also toured with the company
to China in the summer of 2008 and performed the title role in THE FIREBIRD in 8 cities including Shanghai and Beijing.