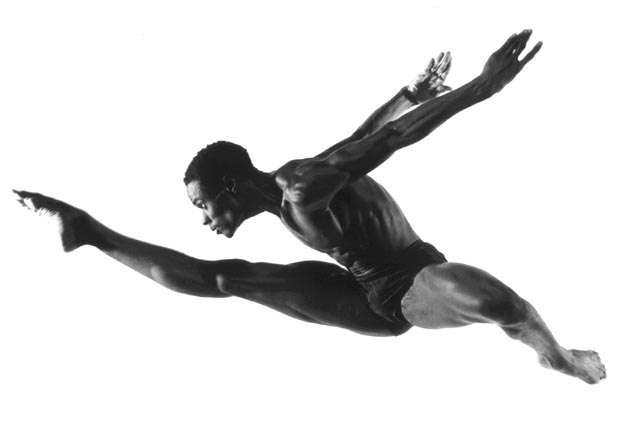 Oscar Hawkins Artistic Director/Ballet Master




---
---


Oscar Hawkins Artistic Director/Ballet Master
Oscar Hawkins is a native of Brandywine, Maryland. After studying voice and drama for six years, he ambitiously decided to add dancing to his repetoire. In 1987, Oscar enrolled in the Duke Ellington School of the Performing Arts under the supervision of Madam Lynn Welters. Shortly thereafter, he was recommended by Mikhail Lavrovsky to attend the Kirov Ballet Academy (now known as the Universal Ballet Academy) where he trained intensively with Rudolph Kharatian, Alla Sizova, Ludmila Morkovina, Nikolai Morozov and Vladimir Djuluhadze.

Oscar's first test of the stage was in a national dance competition where he performed Le Corsaire and Freedom (choreographed by Fran Peters). After winning the gold medal, he was asked to work as a principal dancer with the Washington Opera on the premiere of "The Cunning Little Vixen" for which he recieved critical acclaim.

He has danced with Ballet International, Tulsa Ballet, Deutsche Opera, Dance Theatre of Harlem, Spoleto Festival and performed leading roles in Giselle, Swan Lake, Paquita, Esmerelda, The Nutcracker, Don Quixote, Le Corsaire,Venetian Carnival, Alberto Alonzo's "Carmen", Jeffrey Holder's "Douglas" and "Troy Games", George Balanchine's "Four Temperaments" and "Prodigal Son", Vladimir Anguelov's "Forte", Alonso King's "Signs and Wonders" and Dennis Nahats "A Midsummer Night Dream" and "Go Daddy O".

Mr. Hawkins is known for his effortless classical lines with a strong sense for elegant characterization and technique He is also said to be a powerful and passionate contemporary dancer/choreographer.

He has recieved critical acclaim for his choreography "Strange Fruit" (danced to the vocals of Billie Holliday) and "Cris D'Enfant" (music written and sung by Hawkins).

Recently, Oscar has performed in Las Vegas with Cirque Du Soleil's "Mystère" , Belle Et Foux in Berlin,Germany and worked with Hinton Battle as a Principal Character in the film "The Great Observer" released Fall 2008.

Now Oscar is bringing light to his life long dream as Artistic Director of The Ballet Arts Academy at the Old Waldorf School, The Ballet Project and the Newly formed Ballet Arts Collective dance company of the BAA.






click here to find reviews, interviews and more about Oscar at Google
---